GOOD FOR THE ENVIRONMENT, GOOD FOR BUSINESS
Kite Realty Group is committed to environmental stewardship in order to better serve our environment, our communities, and our retailers. We have embarked on many long-term efforts to reduce our collective environmental impact.


Project Green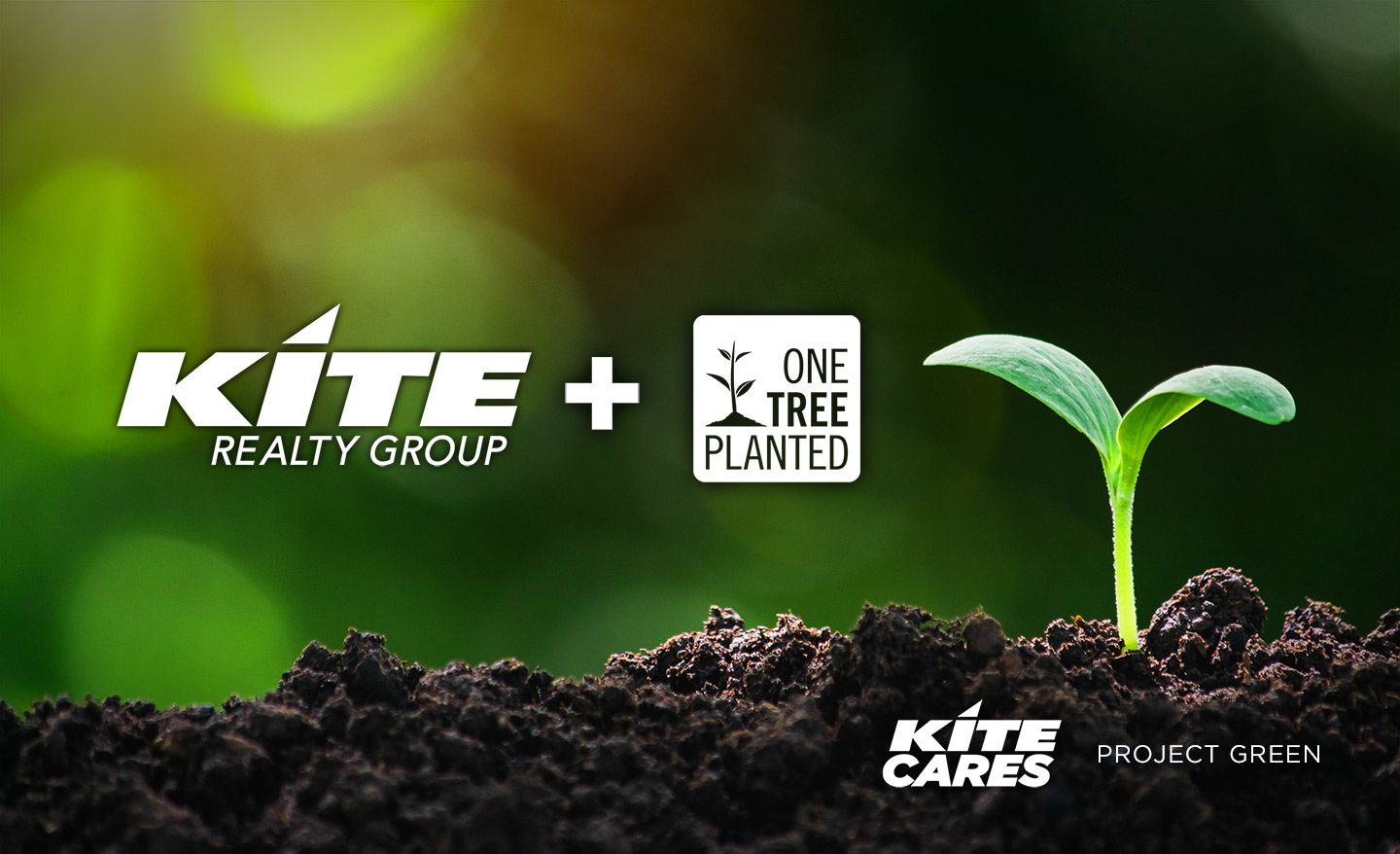 For every new lease signed in 2020, KRG will support environmental replenishment by planting 100 trees in partnership with One Tree Planted, a non-profit organization committed to national and global reforestation. In addition, KRG will also donate a tree to the local community of the shopping center where each new lease is signed.
ENVIRONMENTAL HIGHLIGHTS
Headquarters
Kite's corporate headquarters was recognized as an ENERGY STAR building by the United States Environmental Protection Agency, as well as the Department of Energy.
Solar Energy
We currently have one 50 kW capacity solar project at Livingston Center in Livingston, NJ, two systems at Bayonne Crossing in Bayonne, NJ with a total capacity of 81.33 kW, and a 125kW system at the Crossing at Killingly Commons in Dayville, CT.
LED Lighting
We continuously work to retrofit existing centers with energy-efficient LED lighting. Two centers in Salt Lake City are retrofitted for a total annual savings of 694,000 kWh of electricity annually, and Centennial Center in Las Vegas yields savings of 1,102,441 kWh annually.